Wood Shutters Offer Classic Beauty to Homes in Harmony, FL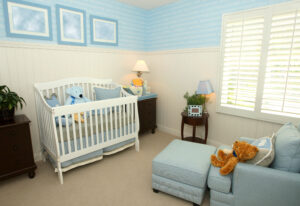 Nothing quite beats the beauty of natural wood shutters for homes in Harmony, Florida. If you're thinking about having these window treatments installed in your home, the company to turn to is US Verticals. Since our founding in 1988, we have been committed to helping homeowners find the window shutters that are just right for their homes. When you choose us, you can expect personable service, top-of-the-line products, and expert installations.
Why Choose Wood Shutters for Your Home
Window shutters are some of the most durable and long-lasting window treatments available. When you invest in wood shutters, you can expect to enjoy them for years to come. Plus, the classic look of plantation shutters never goes out of style. The timelessness of this style along with the enduring beauty of natural wood makes these shutters a great window treatment option that complements most interior designs.
Wood shutters are also highly energy efficient, as the wood louvers (or slats) can effectively block out sunlight and reduce thermal transfer into your home. In our hot climate, this can be especially beneficial, as your shutters can help keep your home cooler and reduce the strain on your HVAC system.
Get Started With US Verticals
With so much to offer, it's no surprise wood shutters are such a popular option among homeowners throughout the region. If you're ready to start exploring your wood shutter options in more detail, contact US Verticals today. We proudly offer wood shutters to homeowners throughout Harmony, FL.