Gorgeous Window Treatments for Your Home in Winter Park, FL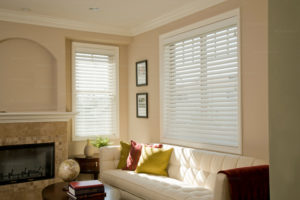 The right window treatments can transform your home's interior, updating the style or adding the perfect finishing touch to the interior design. If you're looking for a new set of window treatments for your home in or near Winter Park, Florida, the company to turn to is US Verticals. We offer a wide range of window coverings and customizations to help you find the perfect look for your home.
Window Coverings Designed to Meet Your Needs
In addition to their important role in your home's aesthetics, window treatments can also help with brightness control and energy efficiency within your home. Whether you want window blinds that can block out the sun during the hottest times of the day or you'd like a set of shades that gently filter the sunlight, you can find what you're looking for with US Verticals. Our selection of window coverings includes:
Each type of window covering we offer is available in a wide range of materials, colors, patterns, and more, enabling you to find the customizations that perfectly suit your preferences. And, no matter which type or style of window treatments you choose, you can be confident that our trained and experienced professionals will take the utmost care in properly fitting and installing your new window treatments.
Get Started With US Verticals
If you'd like to start exploring your options for new window coverings in your Winter Park, FL, home, contact US Verticals today.