Benefits of Composite Shutters for Your Belle Isle, FL, Home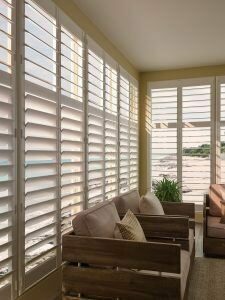 Are you looking for composite shutters to put the finishing touches at your home in Belle Isle, Florida? If so, the company that can help you is US Verticals. Since 1988, we have been committed to helping homeowners find the window treatments that are just right for their homes. With plenty of custom options for brightness control, materials, aesthetics, and energy efficiency, we are the friendly and experienced professionals you can count on for great products and great service.
Why Choose Composite Shutters for Your Home
Window shutters are ideal for homeowners who want an option that's suitable for the hot and humid climate we experience in Florida. Our composite shutters offer exceptional brightness control and energy efficiency, as the thick louvers block out heat and sunlight when completely closed. Additionally, when you choose composite shutters over other materials, you'll enjoy one of the most durable and low-maintenance options available.
We proudly offer composite shutters from Norman®, a trusted manufacturer of high-performing window treatments. You'll be able to choose from Woodbury® plantation shutters that look like painted wood and are water-resistant or Woodlore® plantation shutters that use a polymer composite that's completely waterproof. Whether you know exactly what you'd like your new composite shutters to look like or would like design assistance from our professionals, you can count on our team to help you from the initial design consultation to the finished installation of your window shutters.
Get Started Today
If you're ready to get started enjoying a new set of composite shutters in your home, contact US Verticals today. We proudly serve homeowners in Belle Isle, FL, and all nearby communities.