High-End Roller Shades for Residents of Harmony, FL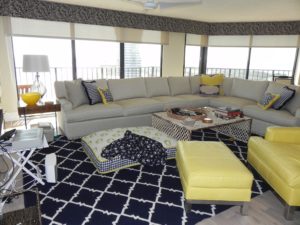 It's safe to assume that we all appreciate beautiful things. But that doesn't mean everybody likes fancy things, especially when it comes to window treatments. Homeowners have different aesthetic preferences, various light-control needs, and, of course, the products they choose for their homes also should suit their décor. At US Verticals, we cater to the various needs and preferences of Harmony residents by carrying a wide selection of window treatments, and year after year, one of our most popular options is our roller shades.
Simplicity Never Goes Out of Style
As window treatment professionals since 1988, we have seen products come and go, but roller shades endure, no doubt, because of their understated good looks. They do their job of filtering out light and restoring privacy without taking over a room. Retract them, and they virtually disappear. Extend them, and they grace your windows with simple and timeless elegance. At US Verticals, we offer roller shades from top manufacturers like Coulisse, Horizons®, and Norman®, so you can trust that our shades will perform dependably, but not only that, they:
Can be fancy – if that's what you like – as they come in more than 500 material choices, such as delicate lace, pleats, and natural weave to complement your home
Can be motorized for easy retraction and extension
Are a breeze to maintain because they have no slats and are not as mechanically complex as other window treatments
Plus, our roller shades are covered by robust warranties to give you security in your investment, and we offer free service calls for any shade under warranty.
Want more information about the roller shades we offer to Harmony residents? Contact US Verticals today.