Premium Window Shutters & Top Customer Service for Residents of Lake Nona, FL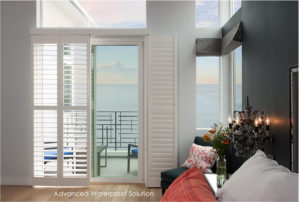 Here at US Verticals, we always do our best to go above and beyond for our customers to provide them with a level of service they will find nowhere else. We have decades of experience in the industry, making us true professionals of our trade. We also proudly maintain an A+ rating with the Better Business Bureau, a testament to our unwavering dedication to customer satisfaction.
The Window Shutters We Offer
We take great pride in offering our customers in the Lake Nona area and surrounding communities in Central Florida premium-quality window treatments. In fact, we only offer window shutters that we would want installed in our own homes. Some of our most popular options include:
Woodlore® Plantation Shutters – Made from a wood composite eco-friendly material, these shutters won't fade or yellow with sun exposure, have a better consistency and durability than traditional wood shutters, and won't chip or crack over time. In fact, these shutters are the world's best-selling shutters.
Woodbury® Plantation Shutters – These shutters are crafted from advanced polymer, which makes them resistant to staining, chipping, cracking, shrinking, and warping, as well as impervious to the damaging effects of humidity and condensation.
No matter which option you choose, you can rest easy knowing that your window shutters will be backed by a limited lifetime warranty.
For more information on the window shutters we offer at US Verticals stop by our showroom; we're located just outside of Lake Nona, FL. You can also feel free to give us a call. We're always happy to help.