Beautiful Wood Blinds Available to Homeowners in Lake Nona, FL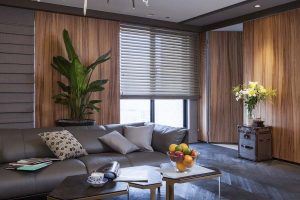 For a gorgeous new set of wood blinds, the company to turn to is Lake Nona, Florida, is US Verticals. Since our founding in 1988, we have been helping homeowners throughout the region find the perfect window treatment solutions for their homes. Whether you want better brightness control, need more privacy throughout your home, or are looking to enhance the aesthetics of your interior design, you can find what you're looking for with US Verticals.
Our wood blinds are a popular option among homeowners who want to elevate the look and style of their homes. The natural wood grain of our wooden blinds offers a gorgeous aesthetic that never goes out of style. Wood blinds also complement many different types of aesthetics, helping to create the enduring beauty you desire for your home's interior design.
Why Choose Wood Blinds for Your Home
Many homeowners are concerned about the maintenance required in choosing natural wood blinds for their homes. Wood is a naturally strong and durable material, which means it will provide a lasting solution for your window treatments. Today's wooden blinds are properly sealed to protect the wood, minimizing the maintenance it requires to keep them looking like new over the years. Additionally, wood is a great insulating material, so it can block out a lot of the heat and sunlight when completely closed.
Let's Get Started!
Contact us today to learn more about the wood blinds we offer and install for homeowners throughout the region. Or, stop by our showroom in Lake Nona, FL, to start exploring your options in person.