Enhance Your Celebration, FL, Home With New Window Shutters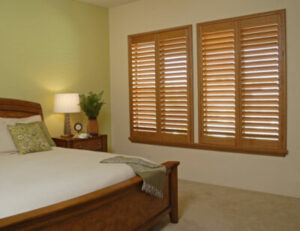 New window shutters can be a great way to update your home or business in Celebration, Florida. They provide a unique, welcoming charm that makes them great for homes and businesses alike. However, not all window shutters are of the same caliber, so it's important to partner with a window treatment company that offers high-quality products and has the know-how to install them perfectly. That's why you should get your window shutters from US Verticals. We offer a variety of shutter options to meet the needs of all homeowners, regardless of budget or other preferences.
Choose Your Shutters
When you partner with US Verticals for your window shutters, you can choose the following high-performance options for your home:
Woodlore® shutters – These are our best-selling shutters, and they'll last for years without peeling, fading, or otherwise deteriorating.
Eclipse® shutters – These vinyl shutters are easy to maintain and are a durable option for those looking for a stress-free investment.
Norman Ultra® shutters – These wood composite shutters can be equipped with motorization options and invisible hinges for a clean appearance.
Normandy® shutters – These window shutters offer enhanced durability and a stylish woodgrain aesthetic.
Atla window fashion shutters – These polyresin shutters offer superior UV protection and are Greenguard certified.
If you're not sure which of these options will best meet your needs, a member of our team will be happy to help you navigate your options and make an informed decision about your window treatments.
Get Your Window Shutters
Do you think that window shutters could be the perfect addition to the windows in your Celebration, FL, home or business? If so, contact US Verticals today for more information about how to have them installed by our team of professionals.