Roller Shades for Homes & Businesses in Winter Park, FL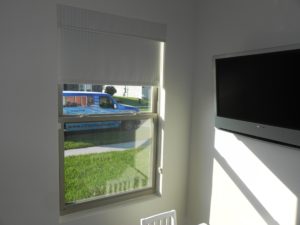 The unobtrusiveness that roller shades offer has long made them popular window treatment options. Retract them and they virtually disappear. Their clean lines also make them inherently suitable for homes and business alike. The problem that many people in Winter Park encounter, however, is finding roller shades that fit their style and match their rooms. At US Vertical, we think that's due to two reasons: Local home improvement stores have a limited selection of shades and customization options, and many customers, surprisingly, have never heard about us.
But we're on a mission to change that, starting with you. We want to introduce you to a lineup of beautiful roller shades that will make you say, "Where have you guys been all my life?" Made by leading manufacturers like Coulisse, Norman®, Alta Window Fashions, and Horizons® Window Fashions, our shades will make you wonder how you could ever have done without all the advantages they provide, which include:
Exceptional versatility – You will have more than 500 material choices, from pleats to natural weave, to suit your aesthetic preferences.
Low maintenance – With roller shades, there are not a multitude of slats to clean – in fact, there are none – so keeping our shades looking good will be simple.
Motorization options – For optimal convenience, you can choose whether your roller shades retract and extend with the flick of a wall switch, a click of a remote, or by setting a timer.
Products You Can Trust
To give you full confidence in partnering with us, all of our roller shades are backed by robust warranties, and we provide free service calls to repair any shade under warranty.
Want more information? Contact US Verticals today. We'd be delighted to arrange a free consultation at your Winter Park home.