Offering a Wide Range of Window Treatments for Homeowners in Hunter's Creek, FL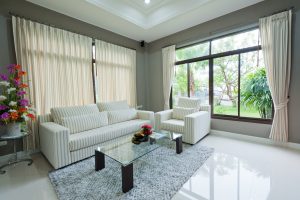 The right window treatments can do a lot for your home. Finding a style that suits your unique aesthetic can elevate your home's interior design. What's more, by customizing your window treatments to offer the brightness control and performance you desire, they can go a long way to enhance the beauty and comfort of your home.
If you're looking to upgrade the window treatments at your home in Hunter's Creek, Florida, turn to the professionals at US Verticals. Since our founding in 1988, we have been committed to helping homeowners find the custom window treatments that are just right for their homes. We'd be happy to work with you to help you find the new window coverings that will perfectly suit your needs and enhance your home.
Explore Our Selection of Window Treatments
At US Verticals, we offer an extensive selection of window treatments to choose from. We proudly offer:
In addition to the many different materials, colors, textures, and other customization options we offer, motorized operation is also available for many of our window treatments. Motorized window treatments offer even more convenience for your home, as you'll be able to control them with a remote control or a smartphone app.
Professional Window Treatment Installation
To ensure your new window treatments will look great and perform at their best over the years, our team will handle all of the details of the installation with precision and care. Each set of window coverings will be properly fitted and secured in place to provide the gorgeous, finished appearance you desire for your home.
Learn More About Our Window Treatments
If you'd like more information on the many different window treatments we offer and install for homeowners throughout Hunter's Creek, FL, contact US Verticals today.