Choose the Best-Selling Woodlore® Plantation Shutters for Your Kissimmee, FL, Home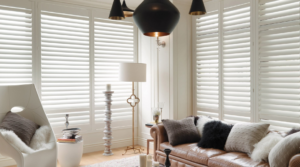 Woodlore® plantation shutters from Norman® are the best-selling shutters among homeowners around the world. They're a popular choice among Kissimmee, Florida, homeowners as well, and the experts at US Verticals can provide you with these gorgeous window shutters for your home. If you're looking for a durable, low-maintenance, and energy-efficient set of window shutters for your home, Woodlore window shutters are an exceptional option that's able to do it all.
Why Choose Woodlore Window Shutters?
Woodlore plantation shutters are stronger and more durable than solid wood shutters, making them a lasting option. They are also:
VOC-safe and CARB-compliant, ensuring a healthy environment
Free from lead and harmful chemicals
Available with PerfectTilt™ G4 Motorization to control them with a smartphone app
Coated in a medical-grade polypropylene finish that resists yellowing, scratches, and other damage
Designed with recessed magnets and InvisibleTilt™ functionality for ease of use
Made from eco-friendly wood composite materials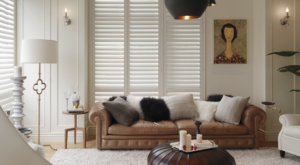 If you want to combine form and function with your new window treatments, Woodlore plantation shutters are a great option to consider. Offering the ideal combination of a classic aesthetic and low-maintenance convenience, these window shutters will serve you well for years to come.
Professional Installation Service
At US Verticals, we're proud to not only offer Woodlore plantation shutters to our customers, but expert installation services as well. We'll carefully and precisely install every shutter in your home, ensuring they are the perfect fit and operate wonderfully from the get-go.
To learn more about the features and benefits of Woodlore plantation shutters and to start exploring your options in detail, contact US Verticals today. We proudly serve homeowners in Kissimmee, FL, and all nearby communities.