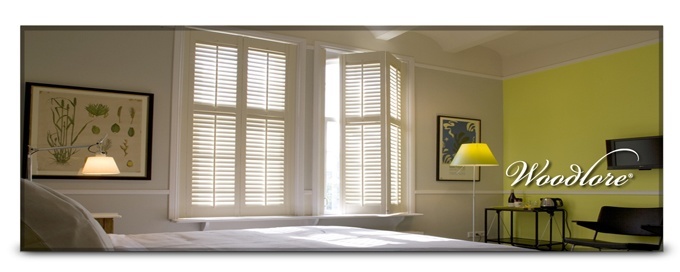 For more than three decades, Norman Shutters have been pleasing homeowners with wonderful window coverings that are both fashionable and functional. One example is their line of Fully Custom Woodlore Shutters, which have been created to provide exceptional performance even under challenging conditions, while still remaining reasonable in price. In short, they are the perfect window covering for smart and sensible homeowners who want a Plantation Shutter that will serve them well for a long time to come without exhausting their bank accounts in the process.
Benefits to Using Woodlore Shutters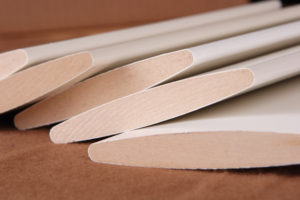 Here are some of the most important reasons that installing Woodlore Shutters from Norman Shutters can provide our clients with exceptional value:
Woodlore Shutters possess a charm that makes it capable of fitting into traditional, transitional, and even modern surroundings. Better still, these shutters are fully customized by allowing the homeowner to choose all their options such as colors, frames, sills, sill plates, louver sizes, tilt rods, and even bypass or bi-fold systems. It is this selection that lets homeowners design a set of Woodlore Shutters into the perfect fashion accessory for their home.
At the same time, Norman Shutters has not been lax when it comes to the more practical functions of this particular product. Each component has been made using a solid core of composite wood, lending them a substantial strength that of competitors shutters made using weaker materials. The result is nothing short of sensational, since Woodlore Shutters remain useful for a longer period of time and need less maintenance than most of their competitors. They even have a lifetime warranty to back it up.
Part of this exceptional toughness should be credited to the protections that have been built into the coating on the Shutter. UV inhibitors ensure that its brilliant color will not fade despite constant exposure to the sun, while its patented coating resists staining under all sorts of challenging conditions. Combined with Woodlore Shutters' superior material, this makes it possible for these shutters to withstand temperatures of up to 140 degrees Fahrenheit, thus eliminating the cupping and warping that can be an issue in their lesser counterparts.
In practice, these characteristics make Woodlore Shutters that much easier to clean and maintenance. After all, their surfaces are resistant to both impacts and contaminants, making them more able to stand up under harsher cleaners and cleaning methods. Not to mention that their imperviousness to moisture also makes them well-suited to bathrooms, kitchens, and other humid parts of the home.
Of course, the mechanics of the shutter are also incredibly durable. For example, the staples that hold the tilt rod to the louvers come in stainless steel, which is a material that has earned a rightful reputation for both outstanding strength and exceptional resistance to corrosion. Better still, Norman Shutters uses both better glue and longer staples with more surface area to ensure long-lasting usefulness for said staples.
Finally, it is worth mentioning that the fixtures of a home have a significant impact on home value on the real estate market. This is particularly true when the fixture is as fashionable and as functional as Plantation Shutters have proven to be. Since Plantation Shutters are so durable, they are considered more of an investment in the home than just a simple design purchase.
Why Choose US Verticals?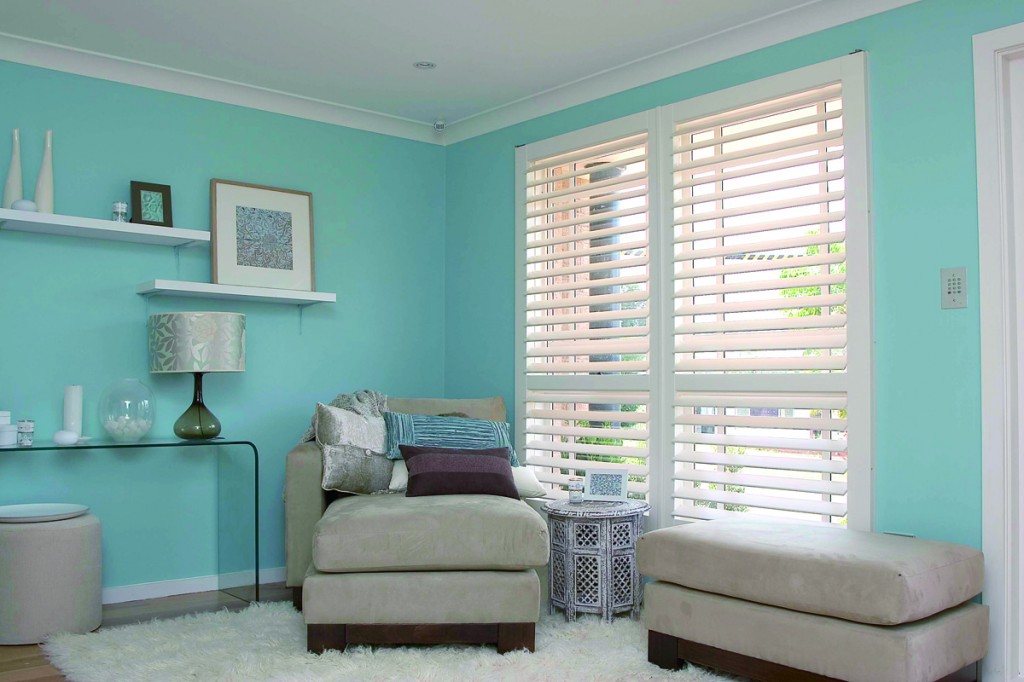 Woodlore Shutters are 100% Custom. This means that there is absolutely no detail that isn't chosen by you, the homeowner. While this may seem overwhelming, the benefit of hiring a Shutter Company with the experience of 26+ Years, is that we will walk you through each decision, and help show you all the features that will benefit you and your family specifically. Some Shutter Companies, even those selling the exact same products, will often steer customers into a very narrow path of choices when it comes to options, because it makes the ordering process and installation process easier for them. An easier installation is none of your concern. These shutters will be in your home forever, you need them to be designed absolutely perfectly for you and your home
Of course, it is important to remember that choosing an outstanding product such as Woodlore Shutters is not simply enough when it comes to changing the window design of a home. In truth, this is because Woodlore Shutters produce no benefit until they have actually been installed, which is no simple process. The installation of custom shutters calls for both expertise and experience on the part of the installers. This is extremely important because an unsuccessful installation of a good product will lead to a window that looks substandard, and will result in both mounting costs and mounting frustration, a toxic combination that no homeowner wants to deal with.
Ensuring perfect installation of your Plantation Shutters is absolutely crucial to every job we take on. Each one of our products is installed by factory-trained installers, meaning that our installers possess all of the expertise, experience, and insights needed to ensure a PERFECT installation, regardless of the circumstances.
Finally, since we have been in this business since 1988, we have a proven record of success when it comes to selling a huge variety of window treatments to both residential and commercial customers. As a result, we understand our products better than most, meaning that if we trust a product such as Woodlore Shutters enough to sell it, our valued customers can count on the benefit that it will bring to their homes.
Contact Us
Have a question about our Shutters, or need to schedule a Free In-Home Estimate? Give us a call at 407-847-5777 or contact us using the form to your right. We would love to introduce ourselves and see if we would be the right fit your next window treatment project.
Our Showroom in Kissimmee offers the perfect opportunity for you to see all of our shutters in action. Come in and take a look, and see for yourself all the different finishes and options.
Looking for a Different Shutter?
No two shutters are alike! Sometimes you need the stability and flexibility in design that only real wood can provide. Other times you may need a Shutter that has a Rich Wood Grain that accepts stain beautifully to give a beautiful finished look. Sometimes, you just need a shutter that is going to stand up to anything you can throw at it, figuratively or literally! Lucky for you, we are not a one trick pony when it comes to Plantation Shutters, We offer a variety of brands, finishes, and materials to design a shutter specifically for you. Take a look at our Types of Plantation Shutters for more information on all the great brands we offer.