There's Only One Place to Receive Faux-Wood Blinds for Your Home in Winter Garden, FL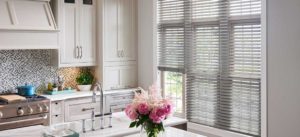 When you need faux-wood blinds for your home in Winter Garden, Florida, the only place you should trust is US Verticals. We offer customization for blinds that many people don't even know exist and that aren't available through our competitors. For example, an option includes sand-brushed window blinds that mimic driftwood in appearance. With us, you will even have the ability to add decorative fabric tape over the strings of the blinds (these even include leopard-print and zebra-print).
Perhaps best of all, we manufacture our own faux-wood blinds. Our gorgeous, top-of-the-line blinds are manufactured right outside of Winter Garden, FL, with the utmost care and precision. These blinds also come in a wide range of eye-catching colors, so no matter the style of your home, you'll be sure to find the color that perfectly complement its.
Safety is Always Our Top Priority
Our faux-wood horizontal blinds, like all of the window treatments we offer, are available in a cordless option. Cords and strings can post a threat to young children and pets, so we've taken measures to ensure that our window treatments are not only gorgeous and well-made, but also safe for all members of the family.
Contact US Verticals today for more information on the faux-wood blinds we manufacturer and to schedule your complimentary, in-home estimate. We are proud to serve homeowners in Winter Garden, FL, and throughout the surrounding area.