Choosing Window Treatments for Home Insulation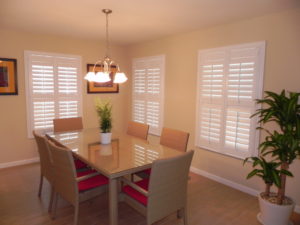 Some homeowners want window treatments that blend seamlessly with their home's décor while others like window treatments that make dramatic design statements. Whatever the case may be, in today's market, you'll find a range of options to satisfy both preferences. However, when it comes to home insulation, very few window coverings would qualify as effective options. True, any good window treatment can help cool a home by reducing the amount of sunlight entering it, but it takes much more than that for it to be considered energy efficient.
Top Energy-Efficient Options
In the United States, homeowners who want optimally energy-efficient window treatments typically invest in these two types:
Cellular shades – Also known as honeycomb shades, these window treatments feature a series of cell pockets that trap air around your windows, which helps to insulate your home. Like any good insulation product, a cellular shade will help to keep your more at more consistent temperatures, thereby lessening the strain on your HVAC system.
Plantation shutters – Long considered the most elegant window treatment option, plantation shutters can block up to 98% of the light and heat that enter a home. That's because they are made of thicker materials and provide a tighter fit than other coverings. For instance, consider the R-Value of shutters made by the Woodlore. These options have an R-Value of 4.63, which makes them one of the most energy-efficient window treatments available.
Explore Your Options at US Verticals
As a leading provider of high-end window treatments, US Verticals offers and installs an array of premium cellular shades and plantation shutters, including the highly coveted Woodlore shutters. We invite you to stop by our vast showroom in Kissimmee to browse the multitude of gorgeous window coverings on offer. Or, if you prefer, contact us and schedule a free consultation. One of our knowledgeable team members will be happy to visit your home to discuss your needs and help you choose a window treatment that can help you save on your monthly energy costs.