Your Source for Custom Cellular Shades in Kissimmee, FL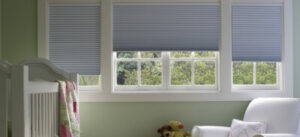 Cellular shades offer a great combination of beauty and functionality. Many homeowners prefer this simple design thanks to its great energy-efficient qualities. Additionally, cellular shades—also called honeycomb shades—are highly versatile, available in various room-darkening levels and even more colors, patterns, and designs. If you're looking for a set of window shades that combines form and function, cellular shades are a great option to consider.
Homeowners in and around Kissimmee, Florida, can turn to US Verticals for all of their window treatment needs. We offer an extensive range of options—like premium cellular shades—as well as professional installation services. You can be confident that you'll receive a high-quality product that will be a perfect addition to your home's design. With decades of experience behind our name, we have the expertise to help guide you to the perfect windows treatments for your home.
Why Choose Cellular Shades
Cellular shades are a three-dimensional window shade that features a pocket of air in between two layers of material. This air pocket effectively prevents heat transfer into and out of your home, contributing to a more energy-efficient environment. Cellular shades are available in numerous colors and designs, giving you plenty of customization options to suit your taste. Additionally, you can opt for child-safe, cordless cellular shades that do away with the hassle and dangers associated with tangling cords. Simply lift or lower your shades to the preferred height and enjoy the streamlined appearance of cordless cellular shades.
At US Verticals, we'll be happy to help you find the cellular shades and customization options that are just right for your home. Contact us today or stop by our conveniently located showroom in Kissimmee, FL, to get started.