Weatherwell Elite Aluminum Shutters
Combining state-of-the-art engineering with classic design, Weatherwell Elite Aluminum Shutters are the standard in beauty and versatility. Whether you are creating an outdoor room, enclosing a patio or balcony or providing your home with an extra layer of security against intruders, Weatherwell Elite Aluminum Shutters are both an attractive and resilient option. Constructed with elegant lines and a minimalistic design, they are the strongest and most durable aluminum shutters on the market.

Superior Engineering – Perfect for a Beach Home!
While other aluminum shutters compromise aesthetics for functionality, Weatherwell Elite Aluminum Shutters combine superior craftsmanship with innovative design. Engineered to last for years, these shutters have long been the premium choice of high-end architects and contractors around the world. Featuring the exclusive Blade Stay technology that is standard in all Weatherwell Elite Aluminum Shutters, the blades are fully lockable in any position. All the screws and hardware are concealed by the internal mechanism of the shutters, ensuring not only a sleek, streamlined look, but an unparalleled resilience to harsh weather conditions. With extreme wind ratings and enhanced security features, Weatherwell Elite Aluminum Shutters are as beautiful as they are functional.

Click Here to view our photo gallery, and get some ideas for your next Outdoor Living Space!

An Abundance of Installation Options
Choose from a variety of installation options to best complement the design of your home.
Hinged Installation
Add an additional layer of beauty and security with hinged aluminum shutters. A beautiful alternative to traditional wood shutters, Weatherwell Elite Aluminum Shutters are durable enough to withstand the harsh Florida weather, and are available with a Key-Lock feature, which will ensure the security of households with children or pets. Homeowners in high-traffic areas especially appreciate the added peace and privacy they enjoy with hinged shutters.
Multi-Fold Installation
Bring the outdoors in with the multi-fold installation option. Whether you choose recess fit or face mounted shutters, they can be completely folded away to open up your living space. Affording the most flexibility for combining indoor and outdoor spaces, this multi-fold shutters are used to create an unobstructed view and enjoy the fresh air of the outdoors.
Sliding Installation
Whether you are enclosing an outdoor area such as a balcony or patio, or you want to add additional security to sliding doors, sliding shutters are an excellent option. Unlike multi-fold shutters, sliding shutters cannot be completely removed from view, but they are a popular option for their ease of operation.
Fixed Installation
Ideal for homeowners who prefer aluminum shutters that are not designed to be removed from an opening, fixed shutters provide privacy and security while allowing you to control how much sunlight and outdoor air filters in. Fixed aluminum shutters are only available in a reveal fit application.

Aluminum Color Options
Weatherwell Elite Aluminum Shutters are available in a variety of aluminum options. Standard powder coat options include White, Pearl, Black and Clear-Coat Anodized. To enjoy the convenience and benefits of aluminum shutters while achieving the look of wood shutters, Weatherwell Elite Aluminum Shutters are also available with a wood grain powder coat in Knotty Pine and Walnut Matte. Not enough choices for you? We can Custom Powdercoat based on your custom color choices!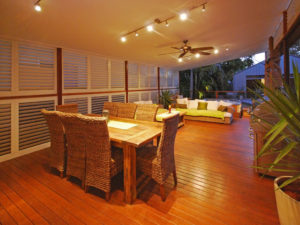 Warranty Information
With unsurpassed durability and weather resistance, Weatherwell Elite Aluminum Shutters are guaranteed to add beauty and value to your home or business for years to come. The shutters have a 10 year structural warranty. The standard powder coat has a 10 year warranty, and the wood grain powder coat has a 5 year warranty.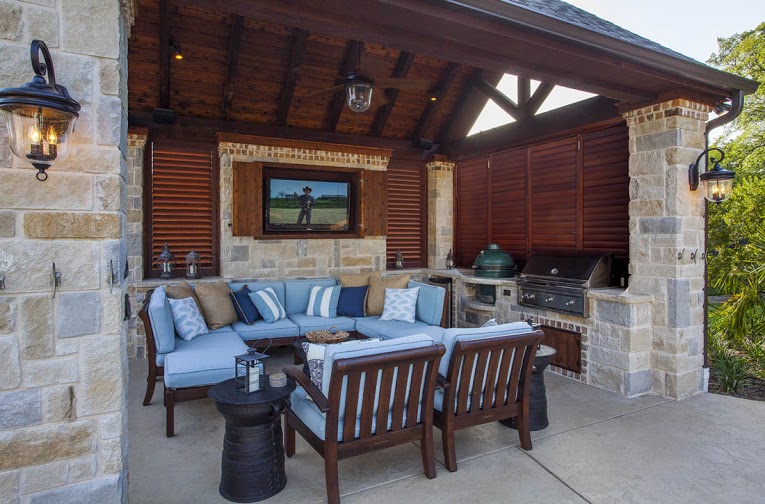 Weatherwell Elite Aluminum Shutters from US Verticals: An Investment in the Beauty and Value of Your Home
Offering versatility and flexibility, Weatherwell Elite Aluminum Shutters allow you to enjoy the outdoors year round. Block the wind, rain or sun from any direction; create as much privacy or openness to the outdoors as you desire; add an element of beauty to your home that is designed to last for years. Whether you are adding security to your home, enclosing an outdoor living space or providing security and privacy in high traffic areas, Weatherwell Elite Aluminum Shutters will provide you with the ultimate in beauty and reliable performance.
Schedule your Free Estimate Today!
Our full line of Plantation Shutters are available throughout the state of Florida! These Shutters work particularly well in beachside homes along the coast! Give us a call at 407-847-5777, or use the Contact Us form to set up your free in-home estimate today. We will come out and design the perfect shutters for your home!