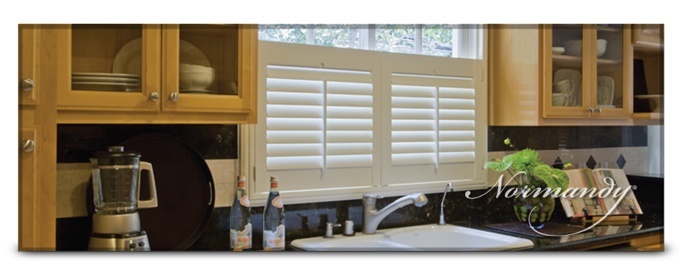 You demand the elegance of premium hardwood shutters, but want simple, accessible designs to complement your personal style. Normandy Shutters offer discerning homeowners the perfect solution.
Handmade with premium hardwoods and finished in a popular array of soft neutral colors, Normandy Shutters will make a lasting impression in your home.
Enjoy everything Norman stands for in shutters – the warmth of premium hardwood, durable mortise and tenon construction, beautiful finishes and distinct designs – all in our luxurious, streamlined Normandy selection.
Elegant, custom and unique to your home – Normandy Shutters are the ultimate expression of your personality and lifestyle.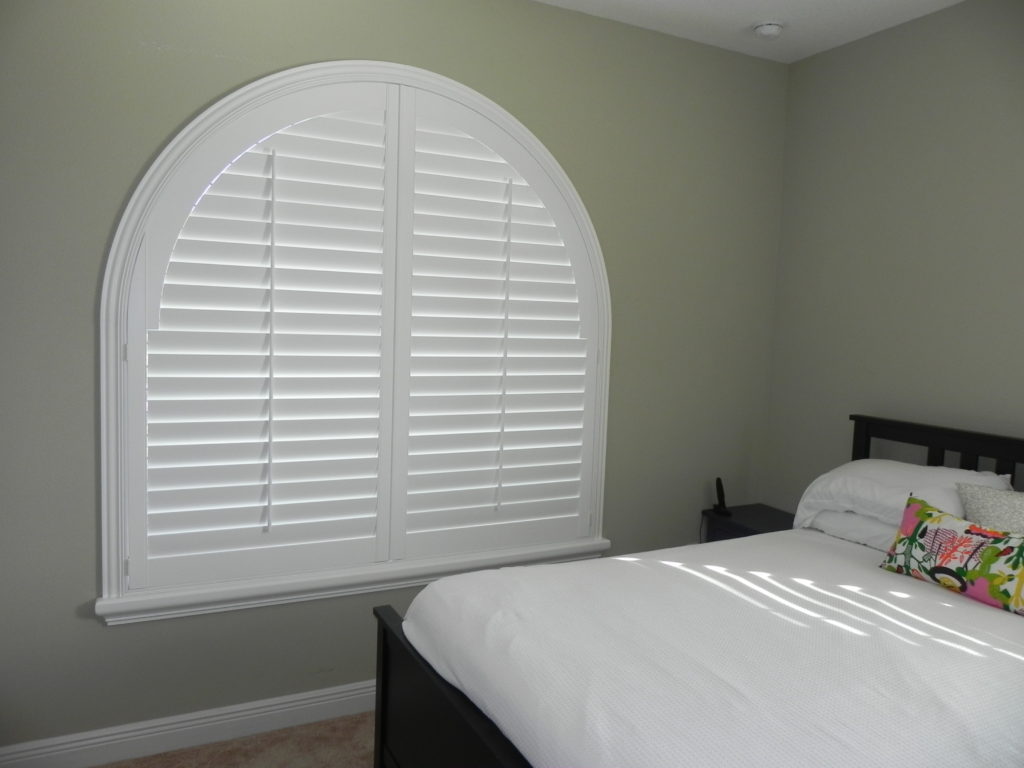 Benefits of Normandy Shutters
For homeowners who are still wavering, here is a list of the reasons that Normandy Shutters are better than the competing possibilities:
Sometimes, luxuriousness is not a simply a matter of ornamentation, so much as excellence. Each set of Normandy Shutters has been hand-crafted using a combination of solid hardwood and time-tested methods, resulting in a simple, but timeless elegance well-suited to a range of environments. Better still, this particular example of luxuriousness comes at a reasonable price, which is sure to please homeowners.
Each set of Normandy Shutters can be customized to create the perfect look for their window. For example, homeowners can choose between a number of both solid and stained colors so as to better complement and contrast their surroundings. Other options include, but are not limited to, custom shapes, custom hardware, and even custom window configurations.
The material used to make window coverings can have a significant influence on their performance over time. For reference, the wood used in Normandy Shutters has been quarter-sawn, making it more resistant to the shrinking and warping that can happen over time. Likewise, the stiles have been made using engineered hardwood that has been reinforced for the strength needed to provide strong support to the overall structure of the shutter.
Excellent material is but one example of the care and consideration that has been put into ensuring the long-lasting usefulness of Normandy Shutters. As can be expected, their 10 step flawless finish is not only pleasing to the eye, but also serves a practical purpose by protecting the surface of wood. Similarly, the Norman Shutters' Prescription Wood Conditioning treats the wood based on the moisture content of its intended surroundings to reduce both shrinking and swelling.
The more practical aspects of Norman Shutters' craftsmanship can be seen in the Normandy Shutters' mortise and tenon joints, which makes them stronger and tougher by making them more capable of withstanding shear and racking forces that shutters are often subjected to.
Finally, High-Quality Fixtures are one of the factors that can influence a home's sale price on the real estate market. As a result, it should come as no surprise to learn that Plantation Shutters are one of the few window treatments that can raise a home's resale value. Not only because of their beautiful appearance, but also because of their excellent performance. This is particularly true because the Normandy Shutters' excellent craftsmanship and superior material ensures that the homeowner will be able to soak in the sight for the life of the home. There aren't many fixtures you can say that about!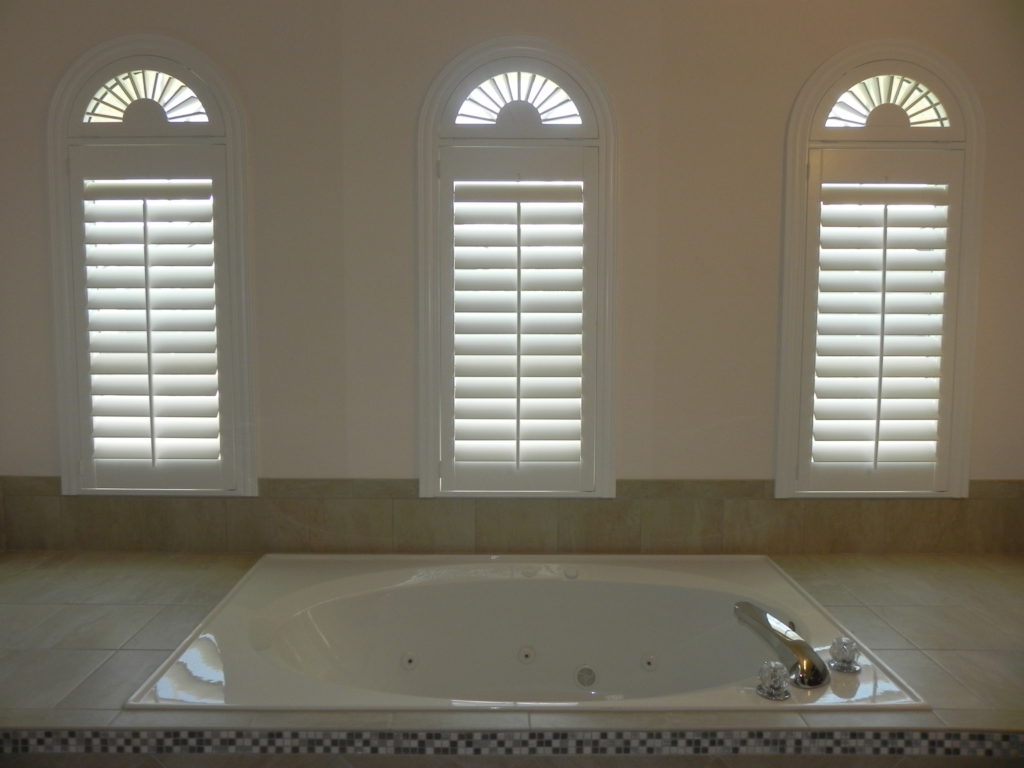 Why choose US Verticals?
Homeowners who have chosen Normandy Shutters as their Shutter of choice, have a second choice between working with US Verticals or one of our competitors throughout the state of Florida. So why should you choose us? Based on experience, we believe that we are more capable than anybody of providing you with the best results in regards to your Window Treatment choices.
In brief, experience matters. Our experience tells us which products are worthwhile and which are not. It tells us what design features will benefit you, and which will not. Better still, it tells us which of our products better-suits your home's particular set of circumstances. We are committed to ensuring that every window treatment that we sell provide exceptional value to you. We have also come to know that our customers look to us to provide them with the products that best-suits the interior of their home specifically. After all, no two homes are the same. For proof of our claims, look no further than the fact that we have been in the business since 1988, which we proudly feel stands as testament to our record of success in providing our clients with the best experience possible.
When it comes to the installation of your shutters, choosing the right company is crucial. It has been said that "A bad installer can make a great Shutter look awful, but a good installer can make even a bad shutter look great!" We pride ourselves in having some of the best installers in the country. All of our installers are factory trained, and have a minimum of 5 Years experience installing shutters. Make no mistake, Installing shutters well is not an easy job. There are a lot of small things that installers must do to ensure a successful installation, most of which goes entirely unnoticed by the homeowner. This presents some companies with an opportunity to cut corners to save time. The problem is, the homeowner doesn't notice these shortcuts until a year or more later when panels start to sag, or framing starts to pull away from the wall. We NEVER take shortcuts. We feel that it is our obligation to ensure that your shutters will look as good in 10 years as they did on day 1. So much so, that we go beyond the Manufacturer's Lifetime Warranty and offer a Lifetime Warranty on our installation as well.

Contact Us
Whether you have a question about our Shutters, or  just need to schedule a Free In-Home Estimate, you can always give us a call at 407-847-5777 or contact us using the form to your right. We would love to introduce ourselves and help design your next window treatment project.
Our local Showroom offers the perfect opportunity for you to see all of our shutters in action. Come in and take a look, and see for yourself all the different finishes and options. Or allow us to bring the showroom to you when we come to your home for a free in-home estimate.
No two shutters are exactly alike! Sometimes you may need the stability and flexibility in design that only real wood can provide. Other times you may need a Shutter that has a specific Wood Grain that accepts stain beautifully to give you the finished look you are going for. Sometimes, you just need a shutter that is going to stand up to anything you can throw at it, figuratively or literally! Lucky for you, we are not a one trick pony when it comes to Plantation Shutters, We offer a variety of brands, finishes, and materials to design a shutter specifically for you. Take a look at our Types of Plantation Shutters for more information on all the great brands we offer.