Your Source for Window Shutters in Haines City, FL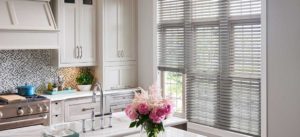 Window shutters can completely transform your home in more ways than one. Not only do they offer a gorgeous aesthetic, but they can also provide brightness and heat control. For homeowners in Haines City and throughout Florida, these features can help keep the home cooler and more comfortable throughout the hottest times of the day.
And no one knows this better than US Verticals, your local source for plantation shutters and other window treatments since 1988. If you're thinking about adding window shutters to your home, we are the company you can rely on for top-notch products and professional installation services.
Explore Our Window Shutter Options
When you turn to us for new window shutters, you'll have plenty of options to choose from. All of our window shutters come from trusted brands like Norman® and Eclipse®, so you can expect the highest level of craftsmanship. We offer interior window shutters in a variety of materials and finishes, including composite, painted wood, stained wood, and vinyl. Additionally, you'll be able to customize the style, color, and other details to ensure your plantation shutters perfectly complement your home's interior design.
Professional Installation of Your Plantation Shutters
You can also count on our friendly and knowledgeable team to handle the installation of your new window shutters with precision and care. We'll ensure each set of shutters is properly fitted and installed in each window opening for long-lasting beauty and functionality in your home.
If you'd like to learn more about the window shutters we offer and install for homeowners in and around Haines City, FL, contact US Verticals today.