Customizable Window Blinds for Kissimmee, FL, Homeowners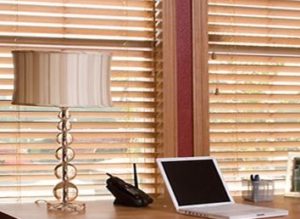 Window blinds are some of the most recognizable window treatment designs and have adorned homes for centuries. While styles have changed and technologies have advanced, US Verticals' window blinds are designed to pay homage to the enduring fashion. That said, the personalization options we offer are unique to our company and the reason why so many Kissimmee, FL, homeowners turn to us for striking window blinds.
Types of Window Blinds
US Verticals helps locals benefit from custom window treatments. What does this mean? Our goal is to craft window blinds that look like a natural extension of your home's original design. One of the ways we do this is by offering a wide selection of window treatments—including motorized blinds—all of which can be personalized in the material, color, size, and style of your choosing. This collection includes:
Vertical window blinds – Our vertical blinds are ideal for larger windows and sliding glass doors. They are available in several configurations, including straight vanes and gently curved vanes.
Horizontal window blinds – Our horizontal blinds are crafted with durability in mind, are moisture-proof, and are extremely versatile.
With window blinds, our customers will additionally have the option of adding 1-inch decorative fabric tape over the strings of the blinds. This masking technique will camouflage the strings in plain sight for a more eye-catching design. For households with small children or pets, we can also install blinds that feature cordless, child-safe operations.
Contact Us!
Reach out to the team at US Verticals today to learn more about our expansive window treatment collection, which includes everything from window blinds to plantation shutters. We serve homeowners in Kissimmee, FL.