Composite Shutters Offer Style and Convenience in Winter Garden, FL, Homes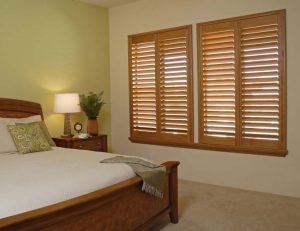 Composite shutters are an excellent option for homeowners who want highly functional and attractive window treatments for their homes. These shutters offer a classic aesthetic that never goes out of style. Additionally, their design is ideal for blocking out heat and light during the hottest times of the day—a feature that makes them exceptionally popular among homeowners in Winter Garden and throughout Florida. If you'd like to have composite shutters installed in your home, the company to turn to is US Verticals. We are your source for gorgeous window treatment solutions, including many high-performing options of composite shutters.
Offering Top-of-the-Line Plantation Shutters
When you choose us for composite shutters, you can be confident that you'll have a selection of top-notch products to choose from. We proudly offer and install Norman® plantation shutters, including their best-selling Woodlore® and Woodbury® lines. Woodlore shutters are designed to look just like natural wood, but without the upkeep involved with real wood. Woodbury shutters are waterproof and exceptionally durable, as they are engineered with an advanced thermoplastic polymer. Both options offer a great investment for homeowners looking for long-lasting, attractive, and functional plantation shutters.
Professional Design & Installation Services
At US Verticals, we're proud to be your source for personalized design assistance to help you find the right composite shutters for your home. Plus, no matter which type of plantation shutters you choose, you can count on a precise, efficient installation from our experienced team.
Contact US Verticals today to learn more about the composite plantation shutters we offer and install to homeowners in Winter Garden, FL, and all nearby communities.