Why You Should Choose Custom Blinds for Your Room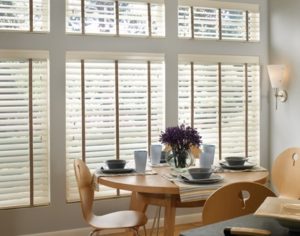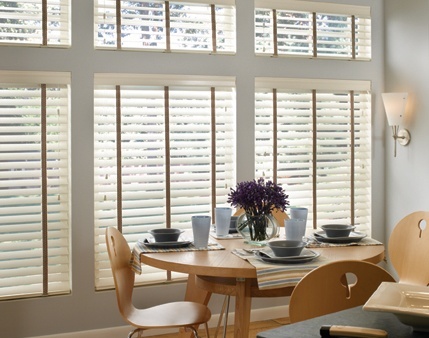 This morning you visited your local big-box hardware store, picked up mass-produced window blinds in a workable shade of dirty white, and found an employee to cut them to the measurements you took the night before. Installing these horizontal blinds was far from easy, and now you're standing in the middle of your room surveying the uneven railing and noticeable gaps between the blinds and your window frame. Where did you go wrong?
Truthfully, ready-made, cut-to-fit horizontal blinds never fit quite right. Oftentimes, they provide your windows with the same sort of coverage as you find with most pieces of hand-me-down clothing. They're functional, but both you and your windows can do better. Next time, skip the headache and the hardware store by choosing custom blinds for your windows. Unlike their mass-produced counterparts, these window treatments:
Fit Your Windows
Do you have uniquely shaped windows? Hard-to-reach windows? Windows that sit crookedly? None of this matters when you purchase custom blinds. Experienced professionals will visit your home to take precise measurements of your windows, which they will use to create perfectly fitting horizontal blinds. They can even account for crooked windows by creating blinds that hang beautifully true. No more unsightly gaps that allow light into your home's interior.
Fit Your Décor
Let's be real—dirty white doesn't work with anyone's décor. Why should your window blinds feature this unpleasant color, then? When you purchase custom blinds, you can choose from a wide variety of colors and finishes in order to create a window treatment that perfectly suits your room. Want to keep things light and airy? White or eggshell finishes will do the trick. Do you want your horizontal blinds to possess a warm, anchoring presence? Choose from a variety of natural wood tones. The sky's the limit.
Don't settle for second best when it comes to your window treatments. US Verticals installs custom blinds for Florida homeowners. Contact us today to learn more.