Venetian Blinds Add Beauty, Privacy, & Light Control to Homes in Lake Nona, FL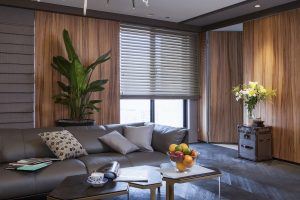 If you're on the market for new window treatments to enhance your home in Lake Nona, consider Venetian blinds from US Verticals. These blinds are a popular option among homeowners who want highly versatile and attractive window treatments. And, with US Verticals, you can be certain you'll receive top-of-the-line service and high-quality products.
Why Choose Venetian Blinds for Your Home
Venetian blinds are an excellent choice if you want:
The aesthetics of horizontal slats – Venetian blinds have horizontal slats that can tilt to suit your preferences. If you like the aesthetics of horizontal blinds, these window treatments fit the bill.
Versatile light and privacy options – Raise your blinds for full sunlight, drop them for partial light, or tilt the slats to block out just about all of the light and enjoy full privacy. The choice is yours when you have Venetian blinds.
A long-lasting window treatment – These blinds are extremely durable and will last for years to come. Plus, they are a convenient, low-maintenance solution that only require an occasional light dusting to continue looking like new.
We Are Your Trusted Partner When It Comes to Window Treatments
At US Verticals, you remain our top priority at all times. Whether you're interested in Venetian blinds or another type of window treatment, we'll work closely with you to help you determine which style, material, and finish is just right for you. We encourage you to visit our extensive showroom so you can see all of our window treatment options in action.
For more information on our Venetian blinds and other window treatment options, contact US Verticals today. We are pleased to serve homeowners in and around Lake Nona, FL.