Stylish Window Treatments for Budget-Conscious Homeowners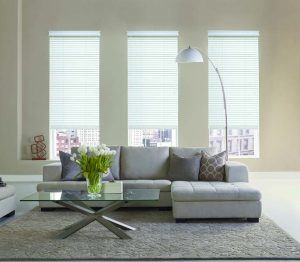 Window treatments can be a hidden cost in home décor. It's not uncommon for a homeowner to put off decorating a home because of the expenses associated with buying the property. No doubt, you've seen homes in your neighborhood with pretty bedsheets or tablecloths serving as window curtains. There's no shame in that. In fact, there's something to admire about this resourcefulness; it shows a homeowner who truly cares about aesthetics and will invariably find some affordable and creative DIY option.
And yet… nothing beats a well-crafted window treatment for elevating the appearance of an interior space. Cheap or damaged window coverings, or DIY options that are hastily arranged, detract from a home's décor and can give its interior an unfinished look. Of course, window treatments concern much more than looks. Homeowners choose manufactured options for functionality as well, specifically for privacy control, UV protection, and as a shield against the sun's heat. For these purposes, a window treatment from a trusted manufacturer, be it blinds, shades, or shutters, surpasses virtually anything that the average homeowner can create.
US Verticals Has You Covered
Since 1988, US Verticals has been providing homeowners with stylish and dependable window coverings to suit a variety of budgets, needs, and tastes. At our extensive showroom in Kissimmee, you will find customizable options that include:
Composite plantation shutters
Roller shades
Roman shades
Dual shades
Vertical blinds
Horizontal blinds
Our options are available in several materials, from thermoplastic polymer to sheer fabrics, as well as custom shapes to match just about any window. Rest assured, we offer only products that we would want installed in our own homes. We also pass along any manufacturer warranties, and provide free service calls on any warranty claims we receive. If you would like more information, contact US Verticals today.