Gorgeous Wood Shutters for Your Home in Apopka, FL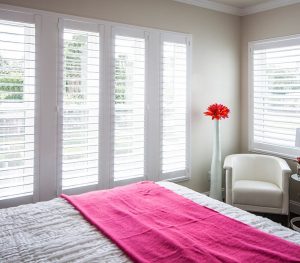 Wood shutters are a classic option that never goes out of style. The rich warmth of natural wood and the clean lines of traditional window shutters can enhance the aesthetic of any interior design. If you're looking for gorgeous wood shutters to outfit the windows of your Apopka, Florida, home, turn to US Verticals. Since our founding in 1988, we have been committed to offering high-performing window treatment products to homeowners throughout the region. You can rely on our friendly and knowledgeable professionals to help you find and outfit your windows with the perfect wood shutters for your home.
Your Source for Top-Notch Shutters
At US Verticals, we're committed to providing our customers with top-of-the-line products. That's why our wood shutters come from the trusted manufacturer Norman®, known for its exceptional craftsmanship when producing hardwood shutters and other window treatments.
When you meet with our design team, we'll help you find the features and customizations that best suit your preferences. You'll be able to choose from a variety of stained wood shutters that show off the natural wood grain as well as painted options that give you more color options while still showcasing the texture of the natural wood.
Get Started With US Verticals
From the initial consultation to the finished installation by our experienced professionals, you can expect a pleasant experience as you outfit your home with new wood shutters. If you'd like to get started picking out the perfect wood shutters for the windows in your Apopka, FL, home, contact US Verticals today.