Want Wood Plantation Shutters for the Outside of Your Home? Turn to US Verticals in Kissimmee, FL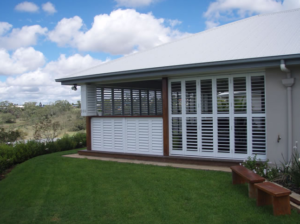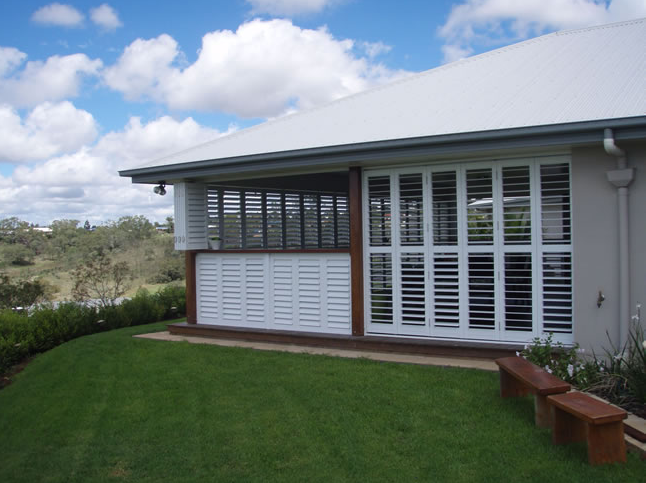 Yes, you read that right. US Verticals offers wood plantation shutters for outside the home. You might be wondering: "Aren't shutters designed for a home's interior?" Or: "Is wood durable enough to be used outside?" We get those questions a lot, and we're always happy to provide a little history. First, plantation shutters were actually made to be used as an exterior window treatment. These were in the days before air conditioning when, to help cool rooms, homeowners would tilt the louvers this way or that to direct airflow. Secondly, with the advancement of technology, today's exterior shutters are far more durable than the products of yesteryear, and our wood plantation shutters, in particular, are some of the most weather-resistant options available in Kissimmee, or anywhere else for that matter.
High Functionality & Stunning Design
Engineered by O'Hair, a respected manufacturer of high-end window coverings, our exterior shutters are made of genuine American hardwood – no laminates or plywood cores. This means that they can easily withstand Florida's harsh sun and torrential downpours without looking any worse for wear. Furthermore, computer-precision millwork and traditional joinery make for finely crafted window coverings that draw the eye and help define a home's exterior. No matter your home's architectural design, we are sure to have a shutter style to match, including:
Folding shutters
Arched shutters
Raised panel shutters
Bahama shutters
Why not visit our showroom in Kissimmee? Here, you can explore all of our options in outside wood shutters. In addition to telling you about our expert installation service by in-house technicians, we can show you our line of exterior aluminum shutters for your consideration. If you can't make it to our showroom, contact us. We can schedule an in-home consultation at a time that's convenient for you.