Cellular Shades Can Improve the Energy Efficiency of Your Home in Reunion, FL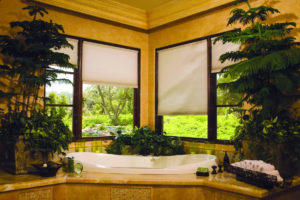 Cellular shades are a stylish window treatment option with great energy efficiency benefits. For homeowners in and around Reunion, Florida, these benefits alone can make cellular shades a smart investment for their homes. And no one knows this better than US Verticals, your local window treatment company since 1988. We offer the selection of cellular shades you need to find the perfect custom window shades for your home.
Benefits of Cellular Shades
Are you wondering if cellular shades are the right option for your home? Here are some of the benefits they provide:
Versatile light control – Whether you're looking for shades that will lightly filter the sunlight or you want room darkening or total blackout capabilities, you can find cellular shades that meet your requirements to achieve the level of brightness control you desire.
Great energy efficiency – The honeycomb design of cellular shades creates pockets of air between the inner and outer layers of these shades. This offers great insulating capabilities, making this window shade a good option for anyone looking for improved energy efficiency from their window shades.
Numerous customizations – Our range of cellular shades includes plenty of customization options, including various colors, cordless configurations, and designs that open from both the top and the bottom.
Additionally, our experienced professionals will ensure your new cellular shades are properly fitted and installed in place for long-lasting beauty and functionality. If you'd like to learn more about the cellular shades we offer, contact US Verticals today. We proudly serve homeowners in Reunion, FL, and all nearby neighborhoods.