Custom Window Treatments for Your Home in Union Park, FL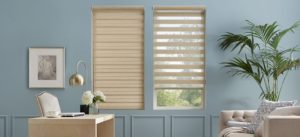 US Verticals is pleased to be your source for custom window treatments in Union Park, Florida. Whether you just bought a new home and are looking for the right window treatments to add or you're ready to change up your home's existing interior design, our selection of top-of-the-line and highly customizable window treatments has you covered. You can be confident that you'll receive the window coverings and installation services you need to beautify your home.
Explore Your Window Treatment Options
When you turn to US Verticals for your new window treatments, you'll have plenty of options to choose from. We can help you customize the perfect set of:
Our experienced professionals can help walk you through your options so that you can find the custom window treatments that are just right for your home. Then, you can count on us to ensure your new window coverings are properly fitted and installed in place for long-lasting beauty and functionality.
Get Started with US Verticals
If you're looking for window treatments near you in Union Park, FL, contact US Verticals today. We would be happy to get you started with a complimentary consultation.