Exterior Plantation Shutters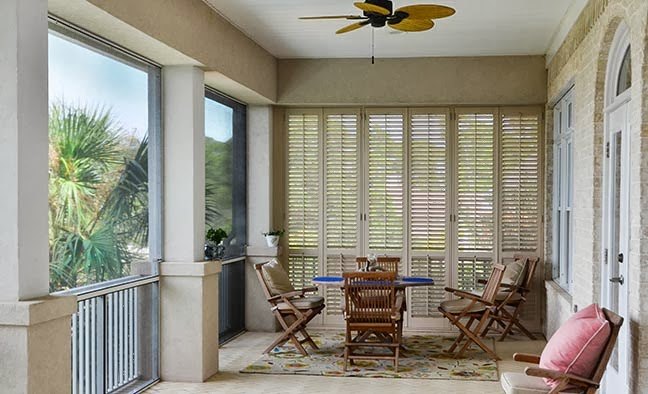 Most people think of Plantation Shutters as a beautiful window treatment for the interior of the home, and completely forget that plantation shutters were once only used as an exterior product. Exterior Shutters have come a long way from the days that people used to use them to direct airflow through a home before the days of air conditioning. That being said, they still need to be extremely durable to withstand the harsh Florida elements, and serve a utilitarian purpose. These aren't the shutters of yesterday though, The exterior shutters we work with are built from Durable Hardwoods or Powdercoated Aluminum. Both materials provide unique benefits. Our Custom Exterior Wood Shutters are perfect for dressing up the exterior or a home, while having a functional element by offering protection from the harsh Florida sun when closed. Aluminum Shutters are amazing for defining an outdoor space, such as an outdoor kitchen or gazebo. The strength of Aluminum Shutters is second to none, and serve as excellent solar and wind barriers where needed. An extremely useful feature when enclosing a beachfront balcony.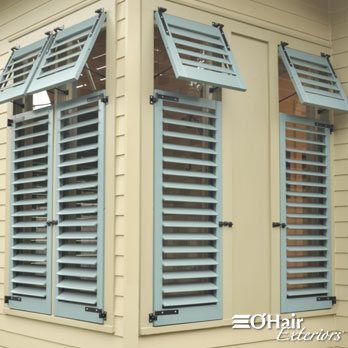 We have proudly chosen O'Hair Shutters as our manufacturer of quality Hardwood Exterior Shutters.
Simply put, there isn't a better exterior wood shutter better than O'Hair's. The Thermal Conditioning these shutters go through leaves the material virtually weatherproof, resistant to insects, and resistant to warping. They are also available in many different styles including, but not limited to: Folding Shutters, Raised Panel Shutters, Arched Exterior Shutters, and Bahama Shutters. For More Information click here…
---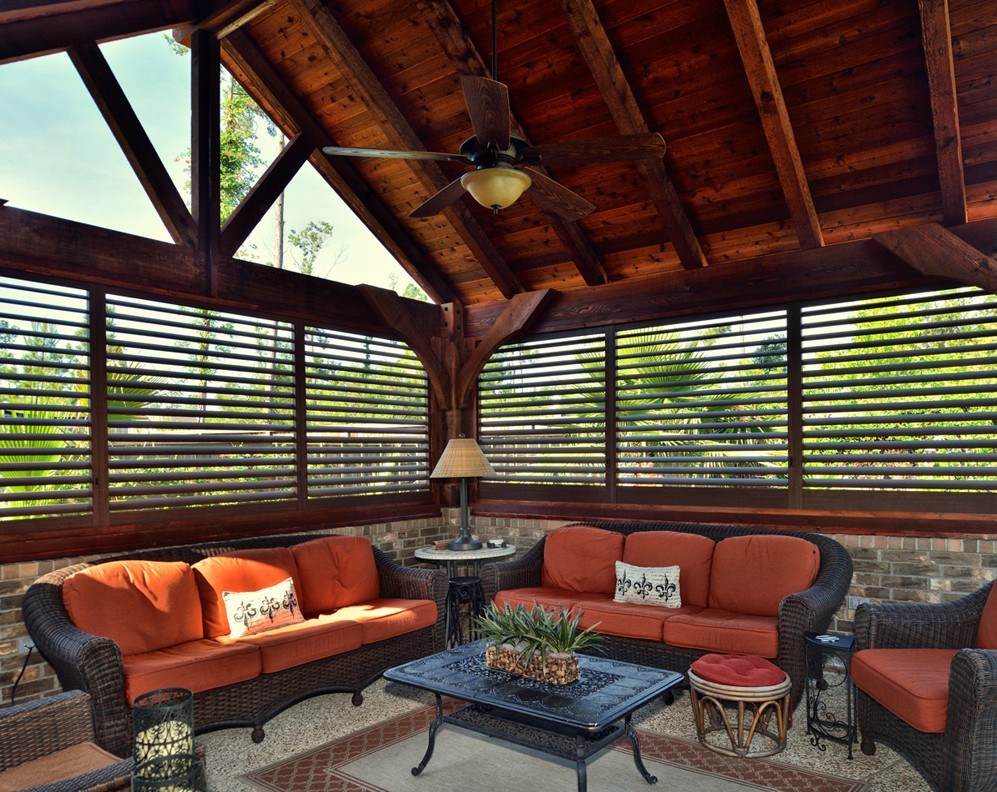 When it comes to Exterior Shutters, there has never been a product like this. Weatherwell Elite Aluminum Shutters have completely changed the Exterior Shutter market. These Shutters are built to look amazing, and built to last. With a line of amazing powdercoated finishes, INCLUDING WOOD GRAINS, you are sure to find the perfect finish for your project. Weatherwell Elite Shutters are an amazing choice when you need to define an outdoor space such as an outdoor kitchen or sun room. It is impossible to explain all the things that make Weatherwell Elite Shutters amazing in one paragraph, so For More Information Click Here…